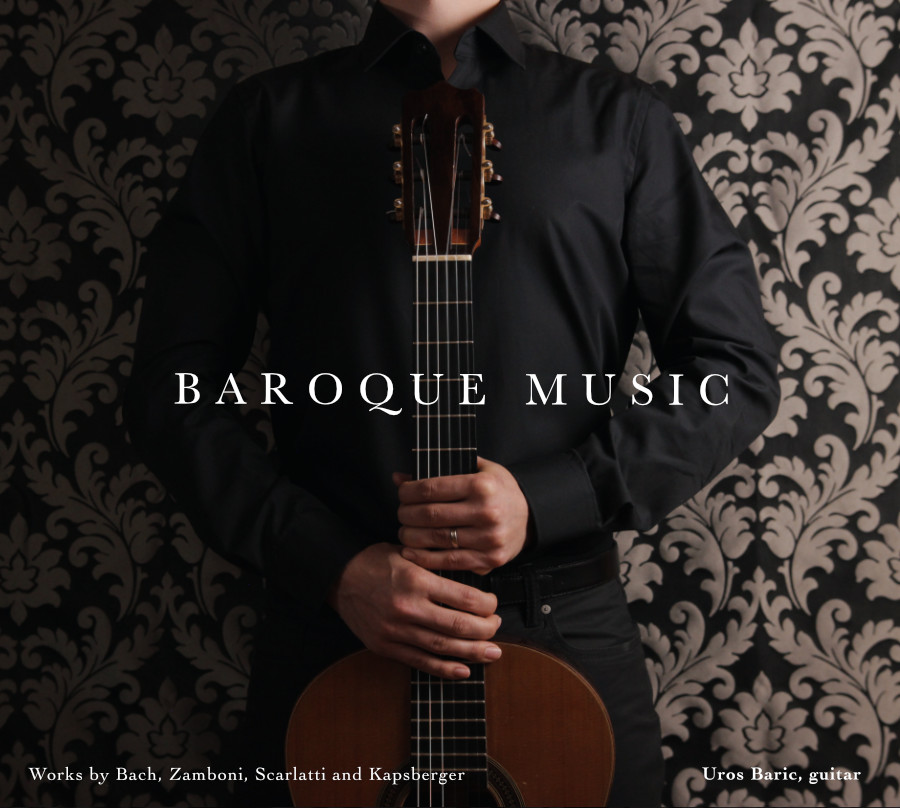 I'm proud to present Baroque Music – my brand new album featuring Baroque masterpieces by Bach, Zamboni, Scarlatti and Kapsberger.
Please take a look into this project or listen to the album samples by visiting the album's website. If you're interested in buying it, please take advantage of the low introductory price until June 23 as well as free standard worldwide shipping.
CD offer 12,99€
Bundle CD+Digital offer 15,99€
Digital Release 8,49€
Album sampler
To jump from track to track, please visit the video on YouTube, go to the description and click on the time labels.
Feedback so far
I have seldom heard guitarists play baroque – or any – music in a way that both moved and delighted me, as your playing does.
Maria Linnemann
Besides, the album has been featured on This Is Classical Guitar blog, with more reviews to come soon. On YouTube the album sampler received a few nice comments, including this one:
HC Guitare: Wonderful and rich tone. You're the best to record a guitar as it should be. Great moment of guitar.
Program
While the album highlights are undoubtedly the two works by J. S. Bach, originally composed for lute-harpsichord, »Prelude, Fugue and Allegro BWV 998« and »Suite in E Minor BWV 996«, the record also contains two keyboard sonatas by D. Scarlatti, »K14 and K87«, as well as Baric's own transcriptions of lute works, G. Zamboni's »Sonata VI. and IX.« and J. Kapsberger's beautiful »Toccata VI.«.
Total playing time: 65'37"
Produced by Uros Baric